Posts for tag: dental implants
By Northern Smiles Dentistry & Orthodontics
May 12, 2014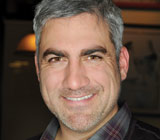 If (heaven forbid) you were to lose your two front teeth in an accident, and you needed to choose a tooth replacement method, which one would you pick? Once upon a time, that question faced Taylor Hicks, the former American Idol winner who now plays a regular gig in Las Vegas. Back then, when he was a high-school basketball star, Hicks happened to receive a blow to the mouth at a playoff game. As fate would have it, he also happened to be the son of… wait for it… a dentist. So what did he do?
The down-to-earth song stylist recently told Dear Doctor magazine how, immediately after the accident, his father administered first aid, getting him back into the game before it ended. Then, a short while afterward, Hicks had the gaps in his smile fixed with dental implants.
We think he made a good choice. While there are other tooth replacement systems, none offer the benefits provided by dental implants. In case you need a reminder, here are some facts about dental implants:
They have the highest success rate of any tooth replacement procedure — above 95%
They are the most durable type of replacement tooth — with proper care, they can last for the rest of your life
They look and "feel" completely natural, and require no special maintenance
They are the only tooth replacement system that essentially stops bone loss in the jaw (a natural consequence of tooth loss), helping to maintain good oral health
Over the long term, they can offer the best value for your investment in dental care
What makes dental implants work so well? Unlike bridgework or other methods, lifelike implant crowns are supported by a screw-like titanium metal insert, which actually becomes fused with the bone of the jaw. This not only provides the prosthetic teeth with a rock-solid anchorage, but it also helps provide the physical stimulation that bone needs to keep itself healthy. Lacking this stimulation, the jaw bone begins to atrophy and erode (melt away) — and if left untreated long enough, it can result in the appearance of premature aging and other oral health problems.
So if you have missing teeth — whether from an accident, disease, or another cause — contact us or schedule an appointment for a consultation, and find out whether dental implants might be right for you. You can learn more in the Dear Doctor magazine articles "Dental Implant Surgery" and "Dental Implants."
By Northern Smiles Dentistry & Orthodontics
April 17, 2014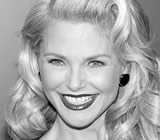 Fracturing back molars is an experience no one ever wants to have. But when a helicopter crashed during a back country ski trip, supermodel Christie Brinkley soon discovered that she had fractured two molars. Fortunately for Christie, her oral health was restored with two dental implants. As she said during an interview with Dear Doctor magazine, "I am grateful for the dental implant technology that feels and looks so natural."
While Christie's dental implants replaced back teeth, we routinely use them to replace both back and the more visible front teeth. But best of all, we have demonstrated expertise at making dental implant crowns look real. This is where we meld science and artistry.
What drives the most natural and beautiful result is how the crown (the visible, white portion of a tooth) actually emerges through the gum tissues. We also match the adjacent teeth identically in color, appearance, shape and profile. But we can't take all the credit, as it takes an entire "behind-the-scenes" team to produce dazzling results. Choice of materials, the laboratory technician (the person who actually handcrafts the tooth), the expertise we use in placing a dental implant crown and the total quality of care we provide are the ingredients necessary for success.
Another critical factor required is ensuring there is enough bone volume and gum tissue to support an implant. Both of these must also be in the right position to anchor an implant. However, if you do not have adequate bone volume, you may be a candidate for a minor surgical procedure to increase your bone volume through bone grafting or other regenerative surgical techniques.
To learn more about dental implants, continue reading the Dear Doctor magazine article "Matching Teeth & Implants." Or you can contact us today to schedule an appointment so that we can conduct a thorough examination, listen to your concerns, answer your questions and discuss treatment options. And if you want to read the entire feature article on Christie Brinkley, continue reading "The Secret Behind Christie Brinkley's Supermodel Smile."
By Northern Smiles Dentistry & Orthodontics
March 18, 2014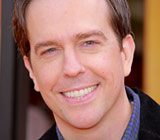 The lengths that some comedians will go to for a laugh! Actor Ed Helms, as dentist Stu Price, pulled out his own tooth in the movie The Hangover. Or did he? Turns out Helms really is missing a tooth, which never grew in. When he was in his late teens, he received a dental implant to make his smile look completely natural.
Helms told People magazine he wasn't exactly eager to remove the implant crown that had served him so well for almost 20 years, but there was no better way to do the famous tooth-pulling scene.
"We started to do different tests with prosthetics and blacking it out and nothing worked," Helms told the magazine. Helms' dentist said it would be okay to take the implant crown out. "My dentist was really into it," Helms said. The rest is movie history!
Congenitally missing ("con" – together with; "genital" – relating to birth) teeth are inherited and actually quite common. More than 20% of people lack one or more wisdom teeth, for example. These would not usually be replaced if missing (in fact, wisdom teeth are often removed) but it's a more serious issue when the missing tooth is in the front of the mouth — and not just for aesthetic reasons.
When a particular type of tooth is missing, it disrupts the pattern and function of the teeth. If left alone, sometimes the existing teeth will shift to close the gap. It's like removing a brick from an arch — the rest of the bricks would fall together in a different formation (or collapse entirely). And when upper and lower teeth don't come together properly, they can't function well.
The best treatment for this type of situation is the one Ed Helms had: a dental implant. They look and function like real teeth and do not attach to or damage adjacent teeth as other tooth-replacement options might.
It is important that a child with a congenitally missing tooth wait until jaw growth is complete — different for every person but usually in the late teens — before getting an implant. Otherwise, the artificial tooth might eventually appear too short when the person has stopped growing. In the meantime, there are temporary tooth replacements that can be made.
If you would like more information about options for congenitally missing teeth, please contact us or schedule an appointment for a consultation. You can learn more by reading the Dear Doctor magazine article "When Permanent Teeth Don't Grow." Dear Doctor also has more on "Teenagers & Dental Implants."